Levels of Review :
Quality Assurance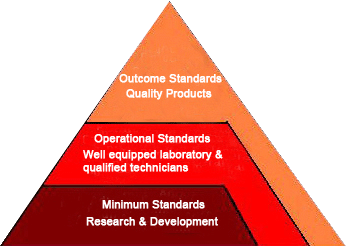 An integrated system for effective quality management specifically suitable for flexible material is in place at Pradeep. A well equipped laboratory and qualified technicians analyze all incoming and outgoing materials. With online inspection practiced at every stage of production, the products leaving the factory are to the specified quality requirements.
Research & Development
We provide technical assistance and support customers in innovation for any requirement involving barrier laminates. We offer packaging solutions after conducting exhaustive trials in our R & D. This involvement with the customer and their product ensures enhanced quality of Packaging material to suit specific product need.